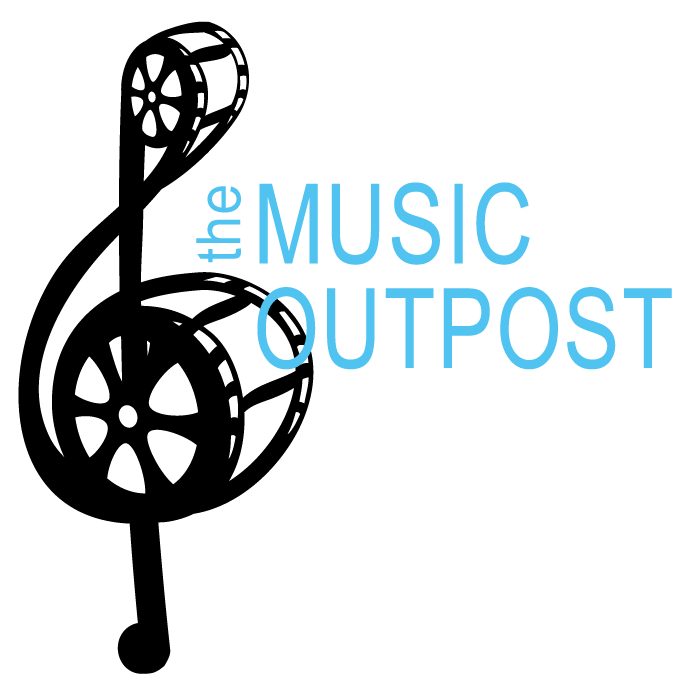 The Music Outpost provides filmmakers and other media professionals with access to an archive of original music created by some of the most astoundingly creative, talented, and experienced composers and musicians on this planet. All of the music on our site is available for licensing – with reasonable rates and terms – for use in various audiovisual media such as motion pictures; documentaries; television productions; video games; multi-media performances; product advertisements for high-tech, green, and other industries; and more.
The music featured on The Music Outpost is uniquely available for licensing through our company, which specializes in "licensing music on the sonic frontier". If you're bored with the same-old, overused tunes and stale musical wallpaper that drain color from productions, The Music Outpost offers an invigorating breath of fresh air. We represent critically acclaimed, award-winning, and long-established avant-garde musicians whose music has long captivated audiences in the know without being over-exposed to the mainstream, as well as young artists who are widely recognized as some of the most cutting-edge, up-and-coming composers on today's music scene. Stylistically, the music in our archive not only includes a wide variety of genres –including jazz, avant rock, classical (including classical minimalism), electronic/ambient and numerous sub-genres– but also includes music that transcends genres, encompassing styles-not-yet-defined. Created by musicians from around the world, The Music Outpost features music that also transcends geographic boundaries – and can transcend time. While predominantly instrumental, the Music Outpost also represents vocal music by a number of contemporary vocalists and lyricists.
The Music Outpost was launched in 2015 by Cuneiform Records, an American-based record label, internationally-reknown for releasing high-quality music by cutting-edge artists from around the world. Founded in 1984, Cuneiform has released over 300 albums in a broad variety of genres. It is especially reknown for pioneering and championing music that transcends traditional, rigidly-defined 20th C. musical genres, and instead fused elements from various styles and genres to form vibrant new genres and hybrids. The evocative, hybrid musics promoted by Cuneiform are the most progressive, forward-looking jazz, rock, and classical works on the 21st C. scene, and are now accessible for licensing through The Music Outpost. But besides containing works by many of the musicians signed to Cuneiform Records, The Music Outpost also provides access to music by numerous other forward-looking contemporary composers and performers. Our archive is ideally suited for filmmakers and media professionals who are looking to license music that is as original and visionary as their own projects.
The Music Outpost offers filmmakers, advertising & multimedia specialist, choreographers, and others an exciting new world of sound available for licensing: new music that will enhance and breathe color into your movies and visuals, and captivate audiences for your cause.
The Music Outpost was founded by Michael Draine, Joyce (Nalewajk) Feigenbaum and Emily Hay in 2008/2009, in collaboration with Cuneiform Records/Steve Feigenbaum. Development of the project's online archives and website, and the project's overlying concept/vision was overseen by Joyce Nalewajk. A Beta version of the Music Outpost's website was created in 2011. In addition to Draine, Feigenbaum, Hay and Nalewajk, others who played key roles in the early development of The Music Outpost include Ken Field, Project Manager; Cory O'Brien, website architect/developer/designer; Amelia Harrington, website graphic artist/designer and the designer of The Music Outpost's logo; Richard Leo Johnson & Jane Johnson, who served as on-going advisors; Javier Diaz; and two interns who worked on a preliminary site concept.
Numerous interns from various DC Universities have assisted with the post-2011 development of the Music Outpost and its website. Interns who have worked on The Music Outpost include Amelia Harrington of University of Maryland-College Park (Spring/Summer 2011); Christopher Dean Sparlin of George Mason University (Summer 2012); Stephanie Middleton of University of Maryland-College Park (Fall 2012); Alexandra Giasi of George Mason University (Fall 2012); Christal Jerez of American University (Spring 2013); Lauren Wright of American University (Summer 2013); In the Elizabeth Meyer of American University (Fall 2013); Neha Dayal of University of Maryland-College Park (Spring 2014); Quinn Myers and Oscar Diaz Panting, both of George Washington University (Spring 2014); Evan Oliver of American University (Spring 2014); Omar Khan of University of Maryland-College Park (Summer 2014); Dawson Bristol of American University & Nathan Moskowitz of U-MD-College Park (Fall 2014); and Krisstarah Gonzalez of George Washington, Olivia Marcus of American University, and Hannah Benson of University of California-Riverside (Summer 2015).
Various writers have contributed sound excerpt descriptions, including Michael Draine, Jim Allen and Bill Tilland.
Website Credits:
Web developer: Cory O'Brien
Site design / graphics & logo design: Amelia Harrington
Text: Joyce Nalewajk, Ken Field & others
2015–Present Music Outpost Team:
[Text & content: Ken Field, Joyce Nalewajk]
Website Tzar: Kimara Sajn
Project Manager: Ken Field
Content Manager (Text & Music): Joyce Nalewajk
Licensing / Business: Steve Feigenbaum, Ken Field & Emily Hay